06 Jun 2023
The second IAOS Krakow Working Group debate
Date
06 Jun 2023
Level of instruction
Instructor

Misha Belkindas

Graciela Marquez

Lynn Barr-Telford

Rafael Diez de Medina

Andrew Dudfield

David Rios-Insua

Registration fee
The second IAOS Krakow Working Group debate on Increasing engagement with users; addressing misuse and misinformation
The aim of this debate organised by the IAOS Krakow Working Group is to exchange views on how Official statistics are currently engaging with users, how they address the issue of data and statistics misuse and whether they should take up new tasks to bring more value to users in the context of increased diversification of providers of data and statistics.

The IAOS, as an independent association that is not bound by a specific institutional mandate, brings together a diversity of actors from the data ecosystem and is thus well placed to facilitate exchange of views, advance possible solutions and add specific value to make progress on these issues.

This conversation is part of a series that will provide inputs for recommendations, in particular as regards trust, misuse and ethics, that the IAOS will present at a later stage. These recommendations should be for the benefit of all the actors in the data-ecosystem that aim to contribute to quality information for the common good.
Instructors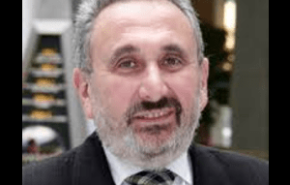 Instructor
Misha Belkindas
Instructor
Graciela Marquez
About the instructor
President of INEGI, Mexico
Instructor
Lynn Barr-Telford
About the instructor
Canada's Assistant Chief Statistician, Strategic Engagement, Communication and
Dissemination Field
Instructor
Rafael Diez de Medina
Instructor
Andrew Dudfield
Instructor
David Rios-Insua
About the instructor
Member of Spain's High-Level Council on Statistics